Digital revolution and hyperconvergence
Last week, together with Lenovo and Intel, we held an event to talk to some of our customers about the importance of having an advanced digital strategy that will enable them to get ahead of their competitors and prepare for the IT infrastructure challenges they will face.
Over lunch, we had the opportunity to exchange impressions and experiences with the heads of global manufacturers such as Lenovo and Intel, as well as organisations based in Castilla y León and various public bodies.

Highly current issues were discussed, such as the evolution of traditional applications and services, which require a more flexible infrastructure; data management for hybrid environments with software-defined solutions; and innovative solutions to meet upcoming challenges in the field of energy consumption and sustainability, such as water cooling in data centres.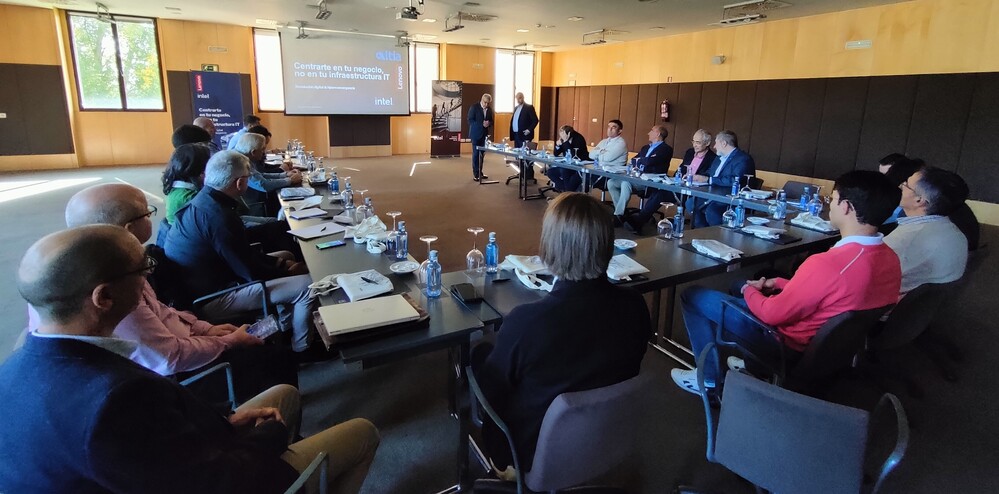 "We set aside our daily meetings and urgent tasks for a few hours to exchange impressions and experiences with different players in the sector, touching on highly current issues. We were able to slow down and share ideas and best practices to address common challenges such as the availability of components, cybersecurity or the necessary capabilities that a strategic partner like Altia should provide", says Chema Famelgo, Account Manager at Altia.