Nicolás tells us what he has gained from participating in our initiative.
How did you hear about Altia Premia?
This event is held every year at the Engineering School ETSE of the University of Santiago de Compostela, so my final dissertation tutor suggested I sign up. It was a great opportunity to make my project known in the business world.
What were you looking to improve with your dissertation?
I got involved with two other classmates in a project that we saw as having a practical application. We were all going to the gym, so we immediately saw the need to develop an app that would help people improve their technique and protect them from injury.
With this aim in mind, I developed an application to analyse exercise technique using the camera on their mobile phone. Artificial intelligence techniques are used to analyse posture and suggest simple corrections, thus improving technique and preventing injuries.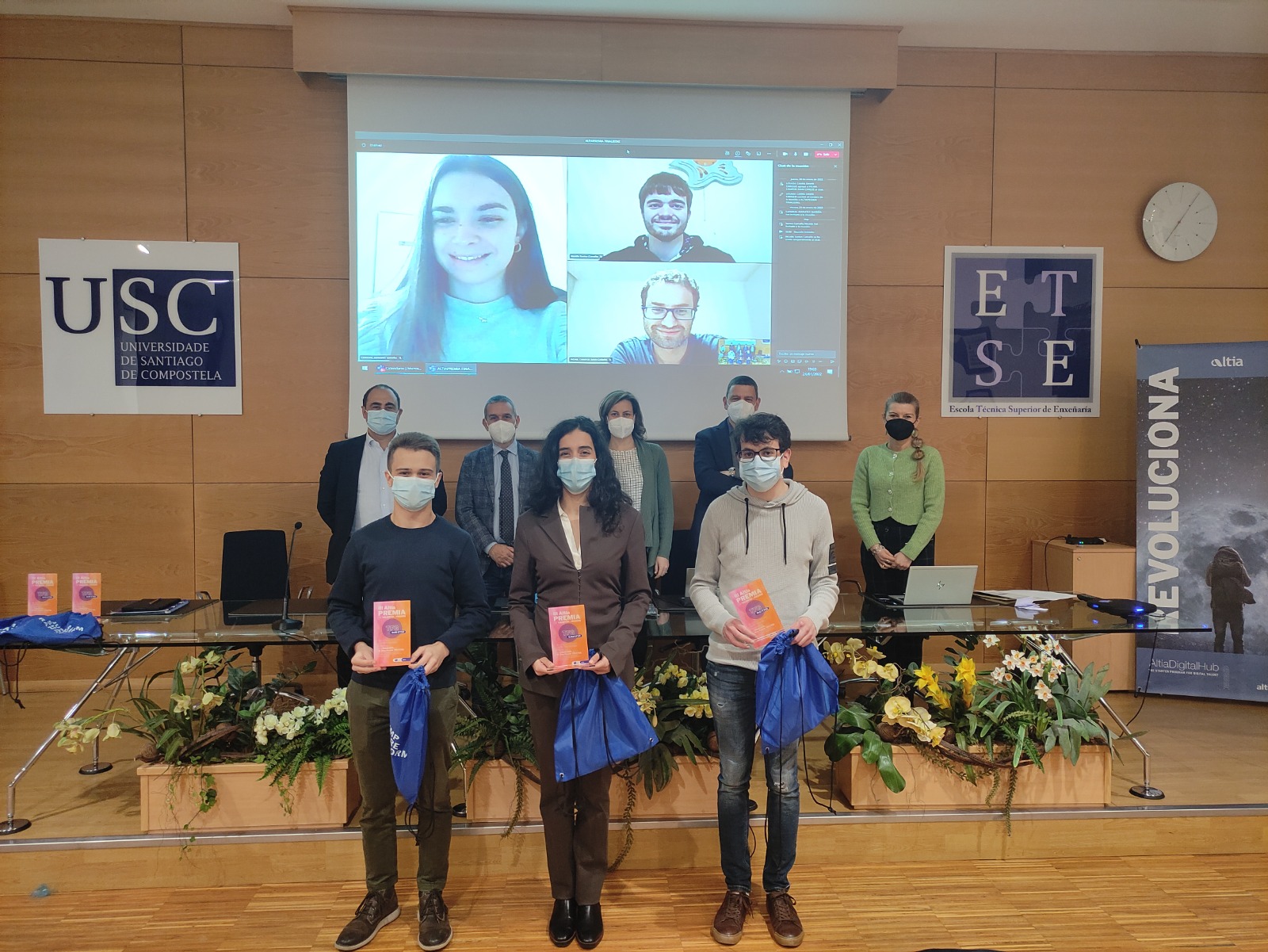 What has participating in Altia Premia meant for you?
It felt sad to finish my degree without being able to feel proud of what I was doing, and thanks to Altia Premia my work could be recognised. Also, as a result of participating in this programme, I found a job opportunity at Altia, where I am currently working.
Why apply for Altia Premia?
If you finish your degree and are proud of your project, what have you got to lose? Altia Premia is a fantastic opportunity to promote your final degree project. There are no grades or impossible requirements. It's a chance to prove your worth through your work.