e-Government
Industry vision by Altia
Altia and e-Government
Altia started its activity in 1994 thanks to the public sector. Our approach allows us to leverage for change in a reinvented sector, based on innovation, efficiency and agility.



Homologations (National Assets Catalogue) and Classifications SP V-01-A, V-02-A, V-03-A, V-05-D

Mercurio. Our own product


+1200 talented people dedicated to the sector
Capacity, Impact and Focus
This year everything has changed. We show Altia's vision of what should be the priorities of public administrations in all aspects of ICT. Alignment of horizontal ICT solutions with the needs of different vertical areas is key.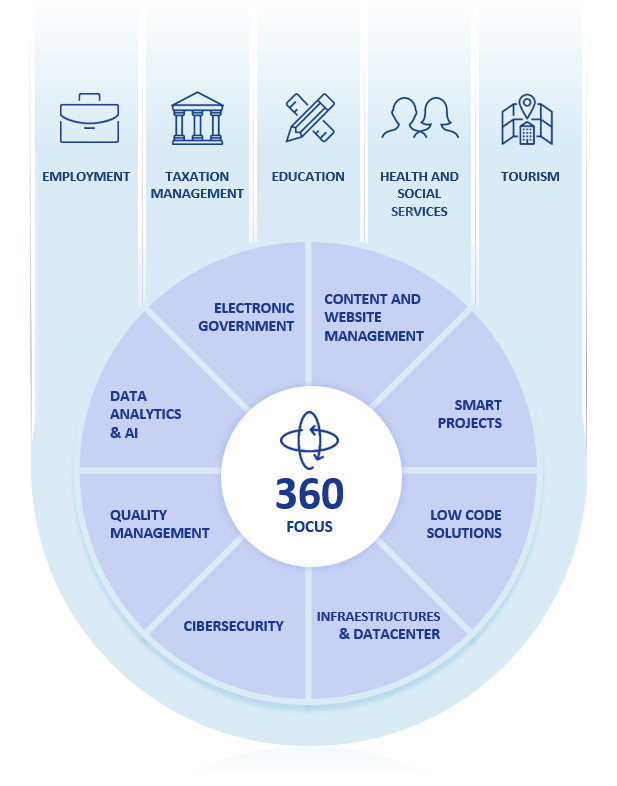 Flexible product for digital transformation
#e-Government
Discover our Capabilities
Get a closer understanding of our capabilities and approach. Discover our reference projects in detail.
Do you need more information?