We've been awarded in the Talent Attraction and Integration category of this year's Cegos E&T Awards – what does it mean to receive this award?
The recognition from Cegos for the AltiaDigitalHub programme gives us further drive to continue to work on a project that had initially started with 3 people. More than 100 students are now participating in it.
What is the purpose of AltiaDigitalHub?
It has always been our aim to provide added value to all those who come to us for their first professional experience. We've been continually working on improving the AltiaDigitalHub programme to meet the needs of our students and offer them the best of Altia.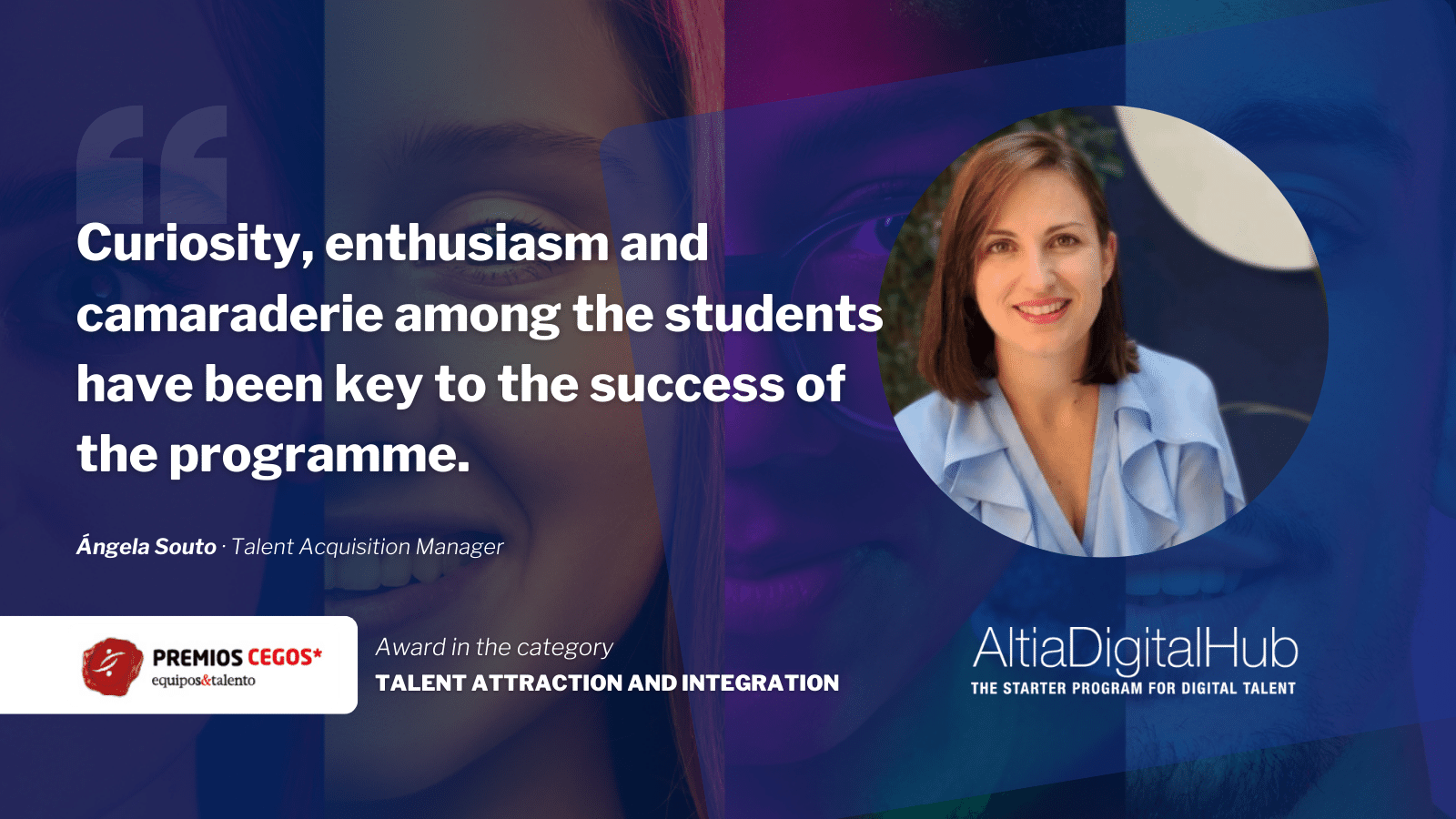 Can you give us three key facts about AltiaDigitalHub?
Curiosity, enthusiasm and camaraderie among the students have been key to the success of the programme.
About AltiaDigitalHub
Our AltiaDigitalHub –specifically aimed at recent graduates or students– has been designed to boost talent and change the way technology is understood. The goal is to enhance talent with a 360º integration in the company and in the ICT sector, through tools and sub-programmes that support professional and personal development, focusing on the future and on individual growth.

If you are passionate about technology and eager for new challenges, we are looking for you.