The pandemic has shown that technology will be an engine of change for society and the economy and therefore for the public sector.
The effect of COVID-19 on society and all its structures have led to irreversible accelerated digitization in which companies and AAPP must anticipate digital changes with the aim of definitively undertaking profound and structural changes.
Join our Talk on April 22 at 16:00 (GMT+2/CEST) and get closer to the challenges of the Public Administration.
In this new content format of informal and brief conversations, Mikel Gómez, Account Manager and Nuria López, Project Manager, will tell us about the news and trends of public procurement in Spain.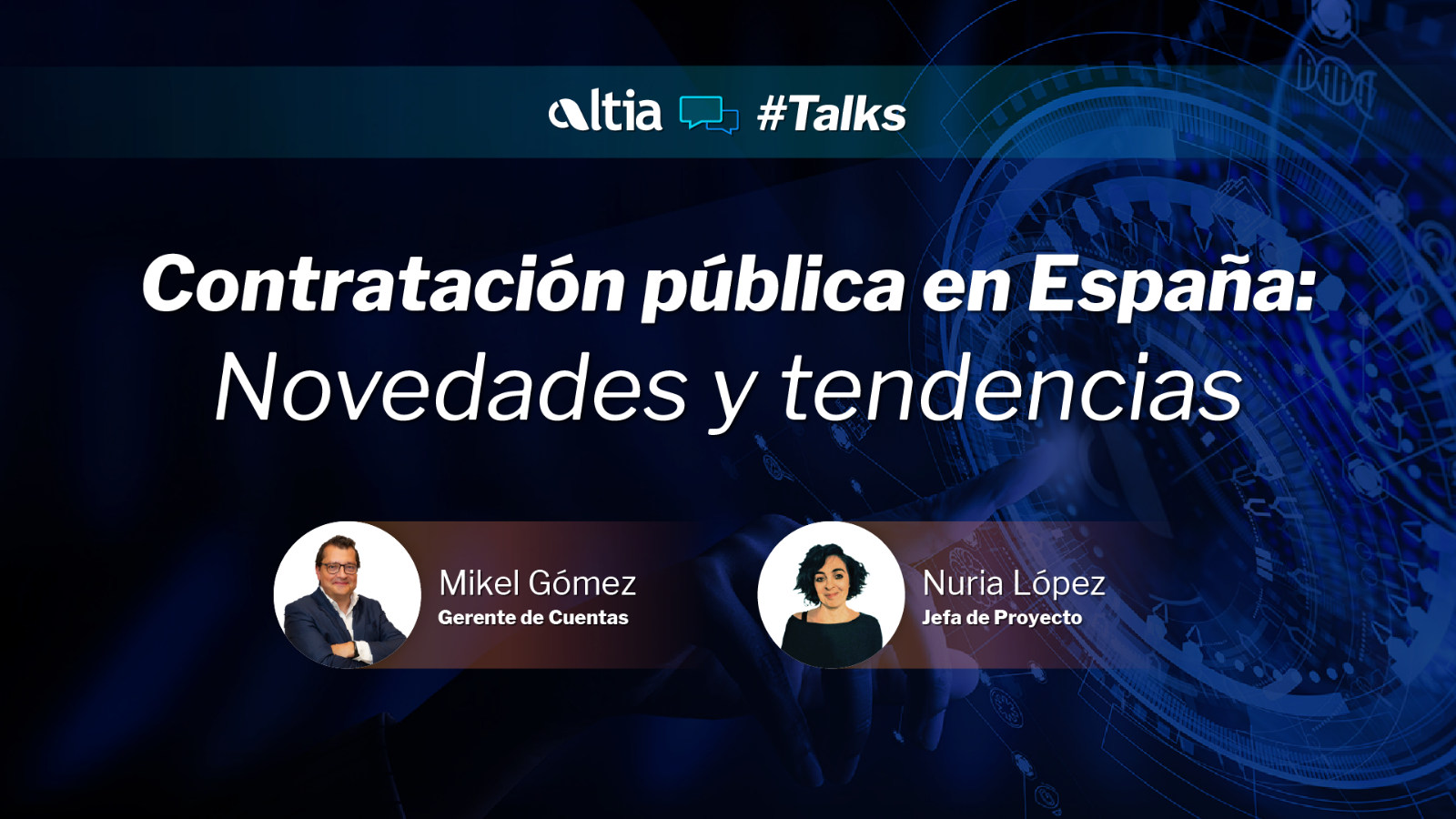 ¿How to join Altia #Talks?
It will be a talk streamed simultaneously on the social networks of Altia. You can join through LinkedIn, Facebook and Twitch at the specified time and date.
Join through the following links: