Infrastructure, transport and tourism
Altia's industry vision
New perspectives for new challenges
Digital transformation is representing a digital revolution in the relationship with customers and the way they compare, buy and enjoy services.
It's necessary to take advantage of this opportunity to position ourselves against the competitors and offer a different proposal. This proposal must capitalize data value to transfer customized offers to the customer and improve his loyalty.
This proposal must provide direct sales increase, omnicanality leverage in the distribution, customization and management of the reservation lifecycle and of the creation of new loyalty models.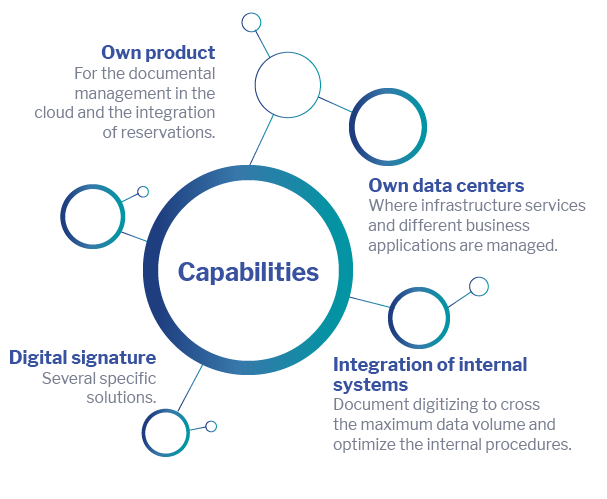 Turistec members (cluster dedicated to Information and Communication Technologies applied to tourism).