The jury of the II Altia Premia TFG of the ETSE, composed of professionals from Altia and the Higher Technical School of Engineering of the University of Santiago de Compostela, has selected the winner.
Martín Aller Dominguez, with his end-of-degree work entitled "System for the reconstruction of electric impedance tomography real time, based on Machine Learning techniques", has been awarded the prize of 1,500 euros, after the four finalists presented their TFGs on April 9, 2021 in the ETSE Hall of Acts.
We would like to congratulate all the finalists on the very high quality of their work. Congratulations to Raquel Rodríguez Vilas, José Antonio Cutrín Garabal and Javier Val Barbeira.
The award will be presented on April 15 at the 2021 School of Engineering Day event.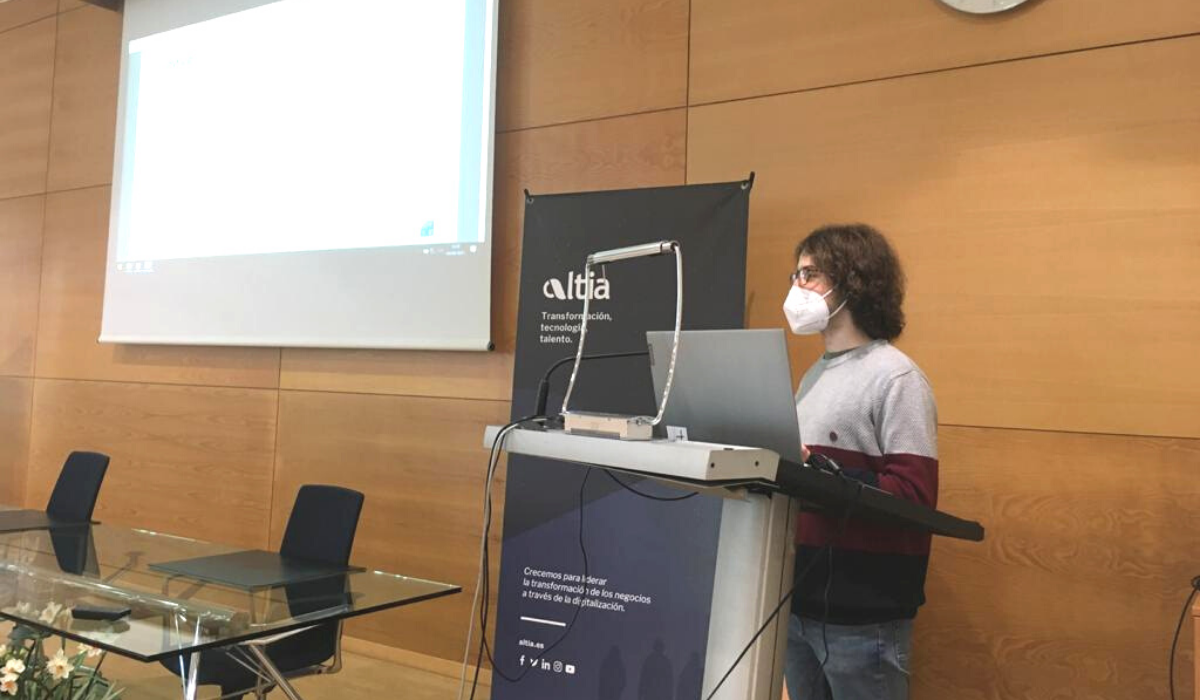 Martin Aller exposing his TFG on April 9.
Altia Premia TFG ETSE is a joint initiative of Altia and ETSE that was born with the aim of rewarding the talent, passion and effort of students of the Degree in Computer Engineering of the University of Santiago de Compostela.
Thank you all so much for participating!