Myinvestor relies on technology to lay the foundation for its growth.
MyInvestor, the neobank online investment expert participated by Andbank Spain, El Corte Inglés Seguros and AXA Spain, has relied on technology to face its growth under the premises of safety, robustness and quality.
The entity that has entered the Spanish financial landscape strongly with a competitive offer in investment funds, mortgages and pension plans. It has gone from having 16,000 customers to over 40,000 in less than a year, while quadrupling its turnover. It closed 2019 with 200 million and plans to end 2020 with 800 million euros.
"Our mission is to help our clients manage their wealth and grow with them. We democratize investments by marketing investment products that were traditionally available to a minority," explains Unai Beato, Chief Data Officer of MyInvestor. The manager says "Our success is that we are a real alternative to traditional banking. We offer the full range of banking services – accounts, mortgages, investment products and cards – with a minimum commission policy, maximum transparency, and absence of the fine print and conflict of interest."
The role of technology in MyInvestor
Unai now sees a clear opportunity because "traditional banking is stigmatized by its bad practices for years. Customers are receptive to new proposals that guarantee transparency, honesty, quality and fair prices in financial services." And here technology plays a key role.
"If technology is already crucial for any organization, for an online neobank we find it much more relevant," chief data says. "Our bank depends more on technology than traditional banking, as we replace the manager's attention with technology. The main objective is the scalability and maximum security in the processing of data and the operation of our customers," he says.
Offer the customer the product they need
At a time of market where the conditions are given to grow in both number of customers and turnover, "we want to offer our customers the best products and services and this requires agile and flexible processes and systems. This is the other premise on which the project has been built. That's why we need a strong technology platform to accompany us in this growth," says Unai.
For Myinvestor, customer trust is an essential asset, "it is the foundation of the banking system and is achieved by applying the highest security standards, beyond offering competitive products and services."
A strong advocate of proper data management as the basis for business growth, Unai Beato says that "in traditional banking customer contact was made massively through managers, who cherished the knowledge of their customers. Concepts such as customer adequacy, personalized attention or trust fell to these managers before." However, from his perspective, "this is currently neither sustainable nor efficient. So we have to find a way to articulate it through automatic systems that allow to collect that knowledge and offer a fast and personalized customer service. That's where the data takes on all its importance. But the amount of information generated is immense; the key is to know where each customer's critical data is and how to use it," he says.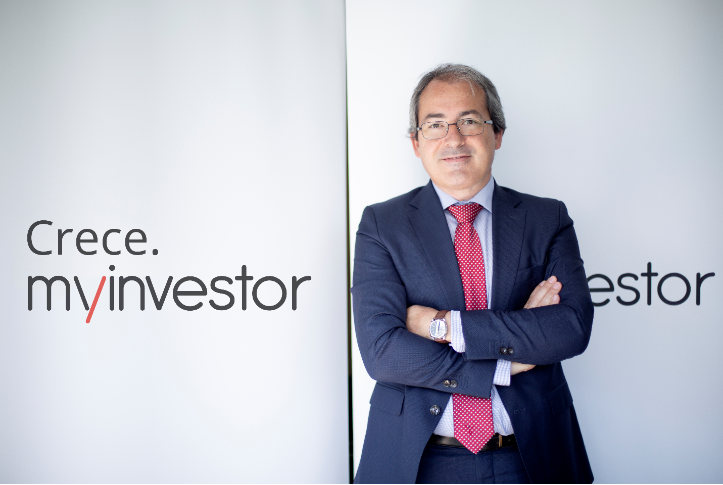 Unai believes that we have moved from a model in which the entity exclusively creates and markets its own products. Towards a model in which the distribution of production will be separated according to the level of specialization". That is, "that if a bank is efficient in a product, it can distribute it to its customers or even allow it to be distributed by other entities. Which will become a Marketplace of third-party products," he says.
"At MyInvestor, for example, we market hundreds of investment funds and pension plans from other managers. It's what's known as open architecture. Why not see, at some point, that one bank sells mortgages from another? Banks that are more agile by adopting this model will have a differential advantage. Here technology is once again key," says the manager.
We bet on Altia "for the trust we have in its technical and managerial team. Along with his extensive experience with large clients and institutions in the financial sector. His deep knowledge of technology, his vision of the future and knowledge of the business are a quality march. And the results support it," he concludes.