Alberto Loureiro, associate director of Altia, attended as speaker on March 18 the virtual meeting called "ICT Priorities of AAPP in Madrid".
An event organized by Socinfo Digital in which Miguel Angel García, Vice-Counsel of Presidency and Digital Transformation of the Community of Madrid, and Elena Liria, CEO of the Agency for Digital Administration of the Community of Madrid, among others, participated.
All agreed on the need for SPGs to leverage the capabilities of ICT (Information and Communications Technologies), to improve transparency, open government and citizen care. Politicians said it is a priority to address the digital transformation of the Community of Madrid and strengthen cybersecurity by making use of the European funds to come.
In a paper entitled "The transformation of the Public Sector through ICT: Moment and Opportunities", Alberto Loureiro noted that "2020 has represented a turning point for all. Multiple uncertainties have arisen at the health, social, political, etc. Level, which has forced resilience." From his point of view, "the role of technology has been key not to stop", also in the public sector. "There is consensus that we are moving towards digital transformation, there is a willingness to collaborate between the public sector and businesses, and there is money from the EU's Next Generation Programme," he said.
In this context, the manager stated that "there are no longer excuses" for not facing the transformative process of SPGs. "They must be permanently modernized and have to do so now, under the premises of flexibility and adaptation to a changing environment. Simplification, sustainability, transparency, and reduction of administrative costs and burdens."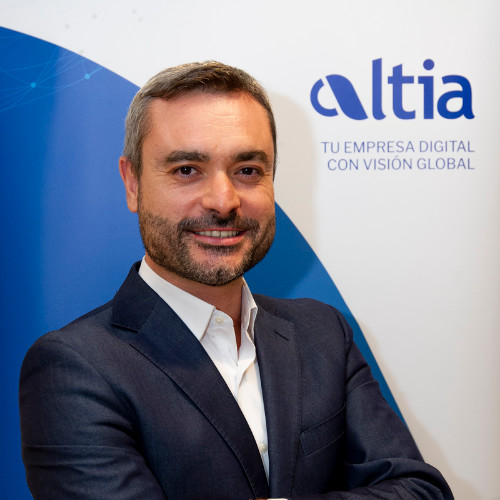 How to address the digital transformation of AAPP?
Loureiro says it should be done with a 360 vision. "AAPP are complex, multisectoral, pressured and resource-constrained organizations. That's why the key is to align horizontal ICT solutions with the needs of different vertical areas (employment, tax management, education, healthcare, etc.)," he said.
They need to establish an ICT strategy that sets guidelines for managing change. Progress is also needed towards e-management that meets the following requirements. "Simplicity, accessibility, interoperability, security, omnichannel,and that places the data (unique and quality) as a lever of acceleration, and this requires investment." In addition, AAPPs must establish new methodological frameworks that integrate processes and promote transparency. Not forgetting to lay the foundation for the digital trust of citizens through cybersecurity. Software quality management, "because AAPP needs to invest in data quality, in reducing times to correct errors and shortening time to market," he said.
On the other hand, AAPP must work on everyone's technological training to promote change management, digital talent and training.
Tecnologías que lo están cambiando todo
Speaking of new trends, Loureiro referred to "blockchain, automation(RPA), virtual reality, artificial intelligence, IoT and IoE (Internet of Everything) and low-code as the technologies that are changing everything". It precisely defined low-code as "the new paradigm in system development that allows automation to be applied to software delivery, reducing time to market between three and four times". For Loureiro, the change has been radical as "previously application development was costly, slow and had limited resources. With low code it has become fast, visual and is therefore being implemented in different sectors".
Loureiro is convinced that low-code has a great future. Citing Gartner, he states that "by 2024, 65% of software development will include the low-code platform." In the case of Altia,its low-code bet revolves around Outsystems, which has been working on the development of its low-code platform for 20 years. And that he has already developed projects for different hospitals and government institutions.