At Altia we give priority to Cybersecurity Solutions related to IT and telematics in order to apply a security strategy. These are focused on protecting the computational infrastructure and everything related to it.
Over the last year, cyber threats have increased by 70%, with over 500 attacks a week on companies. Also, new trends such as double factor ransomware have appeared that, as well as stealing data, threaten to publish them as a way of applying pressure.
Cybersecurity protects the work force and data from sophisticated attacks, detecting, researching and responding to these cyber threats in real time, regardless of the place.
Intelligence, security and trust
With a global approach, at Altia we cover all aspects of the life cycle when it comes to guaranteeing customer data and operation:
Identify: understand the business context, the resources, the critical functions and the risks.
Recover: restore any capacity or service.
Protect: apply suitable measures for security.
Detect: identify the occurrence of an event.
Respond: contain the impact of a potential incident.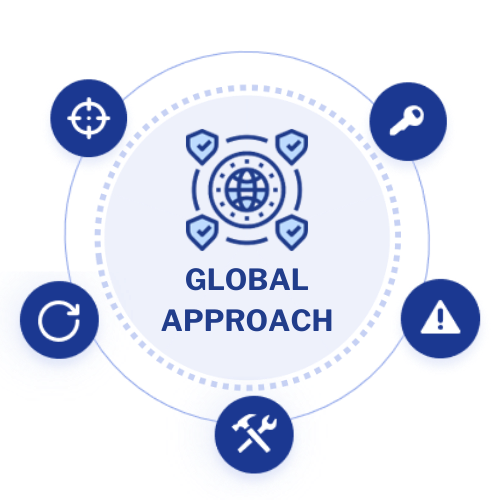 At the company, we respond to digital hyper-acceleration through a 360° approach with three connected areas:
Security Services: professional audit and consultancy services, ethical hacking, security architecture, contingency and training plans. Also, at our Data Centre we manage and administrate the necessary services.
Regulatory compliance: we study and analyse the condition of the organisation and prepare the plan of action, accompanying the DPO in their GDPR tasks. We also design and execute the training plan and avail of professionals in the sector.
Solutions and infrastructures: with monitoring, prevention and endpoint, as well as firewalls, detection and prevention, and application firewalls.
We also have the best partners when it comes to talking about cybersecurity: DarkTrace and VU Security . They are prestigious in the sector and global leaders in Cyber AI.