Today, on girl's day in the ICT, we encourage you to consider your future in the world of technology.
The international girls day in ICT, aims to create a global environment that empowers girls and young women and encourages them to consider a career in the growing field of ICT.
Here you have different views and testimonies to encourage you to choose the technology sector and discover the world of possibilities that technology offers us every day.
Why choose the world of ICT?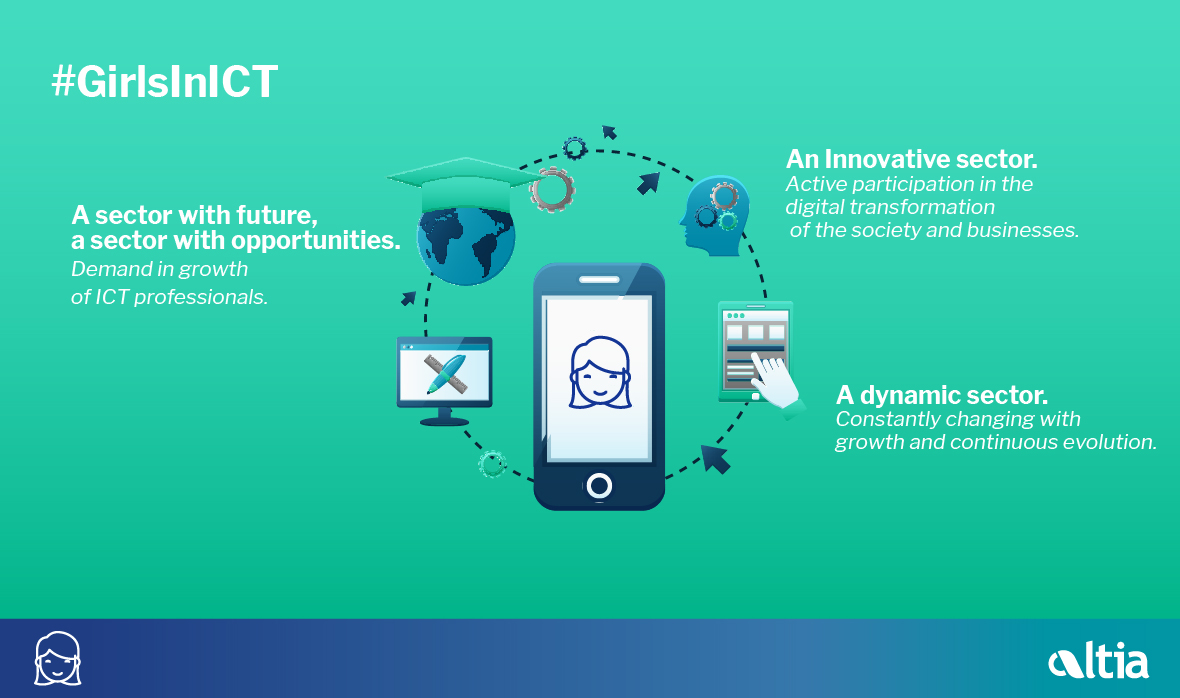 The world of ICT through our experiences