The consulting firm reinforces its presence in Barcelona with the aim of expanding its business in the northeast area of the country.
Altia has appointed Alberto Marín as the new associate director and manager of its new office in Barcelona.
With the opening of its office in Barcelona, the consultancy firm aims to expand its business, strengthen its presence in the northeast of the country and attract new talent to reinforce its position.
From his new position, the director will extend Altia's presence in Catalonia, through the development of projects in sectors such as industry, finance, services, telecommunications, health, energy or public administrations. "With the opening of Altia's office in Catalonia, we will be able to attend to our clients' needs more closely and with greater quality, as well as capitalize on Altia's knowledge and capacity in the territory," Marín states.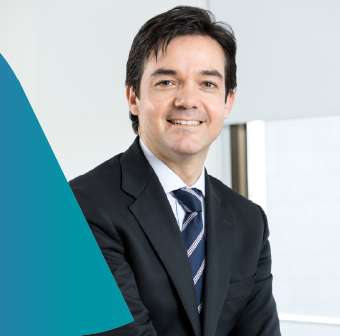 Alberto Marín has more than 20 years of experience in the development of consulting business and ICT services in Large Accounts and the Public Administration. He has been Partner-Director of Business Development and responsible for the Digital Transformation Business Line of the consultancy Doxa in Spain. Previously, he has directed business development in Catalonia for different companies in the ICT sector such as Aventia, Selesta and Steria.
Highlighting his experience in innovation and digital transformation projects, as well as his knowledge of the public sector in Catalonia.