Guillermo Martín Villar tells us about his experience as an intern in the company. His first days, his plans for the future and his vision of AltiaDigitalHub, the program developed to enhance talent and support professional and personal development.
1.-Why did you choose Altia for your internship?
Because it was the only company that clearly stated that there were possibilities of incorporation.

2.- How were your first days?
A little stressful. I had 6 hours practice in the mornings and classes in the afternoons (some days until 9pm). Those days were hell. At first it was difficult but as the term progressed the experience was very cool. In addition, I had a subject on cells and in my internship, I had a similar project.

3.- How was your experience in the AltiaDigitalHub program?
I felt that my degree was worth something and that I could bring value to a company. The internship allowed me to feel professional and valued.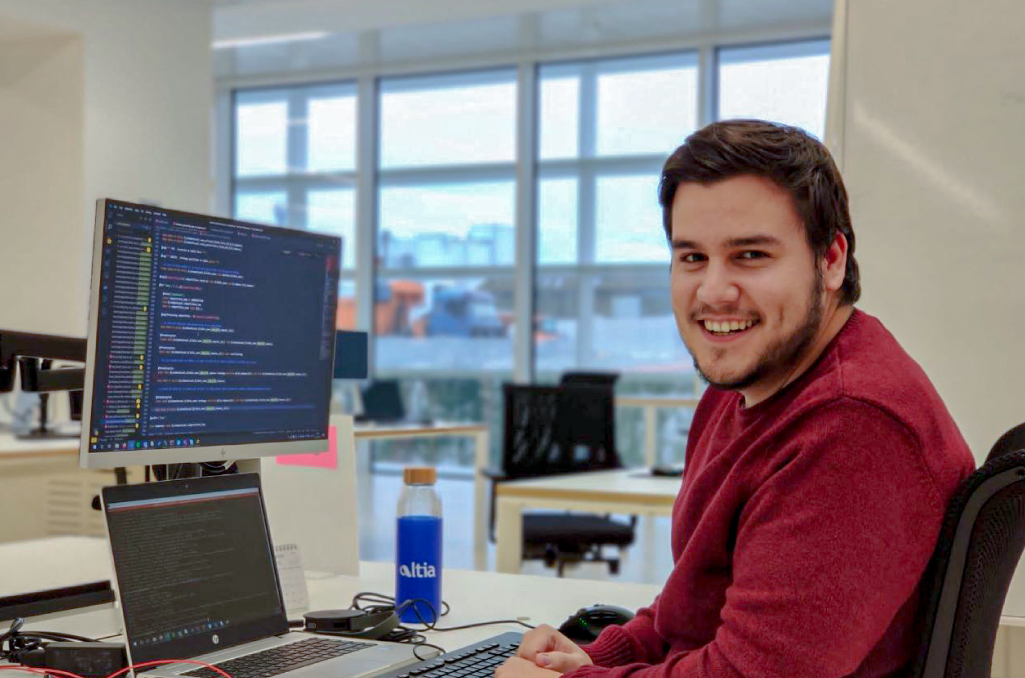 4.- Did you imagine it like this?
I didn't expect it to be like this at all. In Altia since the first week I was given carte blanche to do what I wanted. Besides, halfway through my internship I was already asked if I would like to stay on. They also suggested to me to do more project-oriented training, or in the case I didn't want to continue, general development-oriented training.

5.- How do you think you have evolved?
Teamwork is one of the most important things in our world. I have also improved my technical knowledge. I put what I learned into practice and I was able to learn a lot more.

6.-If you had to define your experience in 3 words, what would they be?
Opportunity, Team and Happy.