Celia tells us how her life has changed after winning this award.

How did you hear about Altia Premia?
I learned about the Altia Premia programme through university. Every year, as soon as we start our final dissertations, we are informed of the opportunities that might come from this project and it is fortunate that we have programmes like this, which in the end recognise all the effort we have put in.
What were you looking to improve with your dissertation?
I got involved in a project under development within Citius, a research centre in intelligent technologies (Centro Singular de Investigación en Tecnoloxías Intelixentes). The topic caught my attention from the very beginning. I have always been interested in applying my technical knowledge to the sustainability and optimisation of systems. With this project we seek to optimise the consumption of measuring devices, with applications, for example, in agriculture, where they can be placed in different locations and work autonomously, collecting measurements while powered by small power sources, such as solar panels. In this way we were able to better control the work with less consumption.
What has winning Altia Premia meant to you?
Mainly, recognition for my work and giving me the opportunity to make my efforts known. It has also allowed me to get to know Altia better, where I am currently working.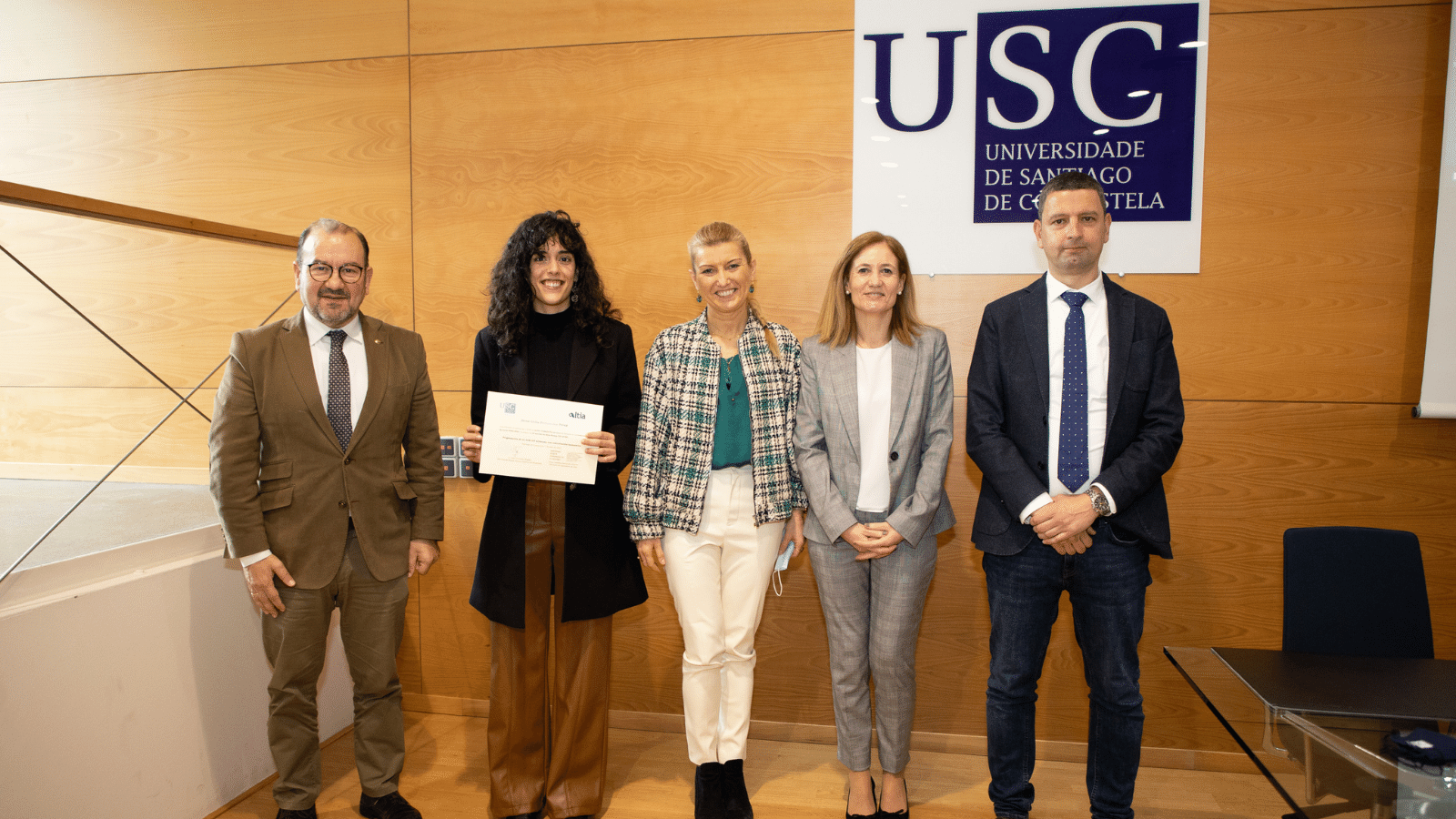 Why apply for Altia Premia?
Because it is a great opportunity to make this project known, in which so many hours have been invested, and to be recognised for all the work that has been put into it – being able to showcase your interests and efforts.
Altia Premia, recognising your talent, passion and effort
In this 4th edition we will award a €1500 prize to a final dissertation defended in 2022 (academic year 2021/2022) within the Degree in Computer Engineering. To participate, all you need to do is fill in the registration form, which will be available until 16 October. You have all the information on the official Altia Premia TFG GrEI ETSE website.