Five dissertations are vying for the €1,500 first prize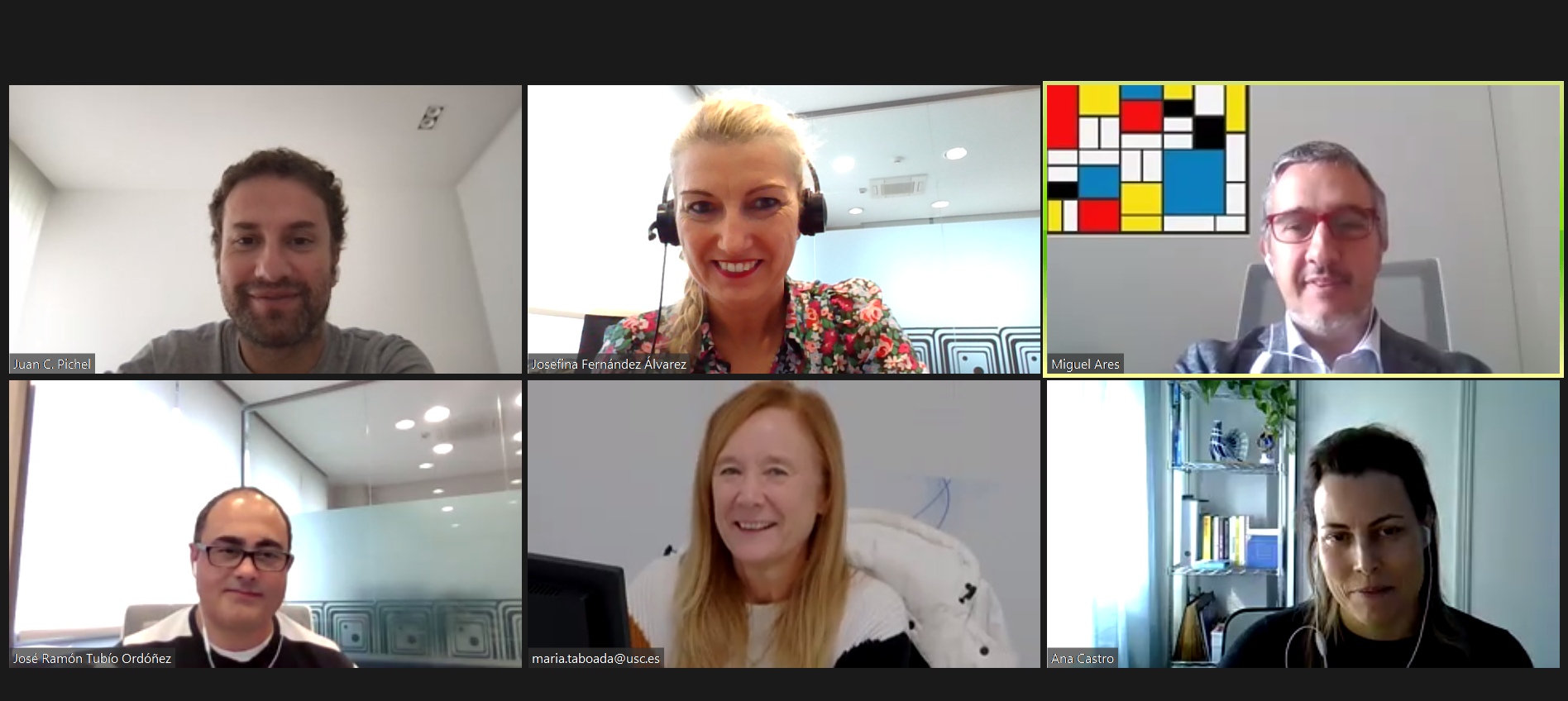 Members of the jury: Juan C. Pichel, Josefina Fernández, Miguel Ares, José Ramón Tubío, María Taboada and Ana Castro.
This week, the jury of the 4th edition of Altia Premia, made up of professionals from Altia and the School of Technical Engineering of the University of Santiago de Compostela, has selected the five final dissertations that will compete for the first prize.
All the dissertations received were high quality and a clear example of how the knowledge acquired during one's studies can be applied to find solutions that improve our day to day.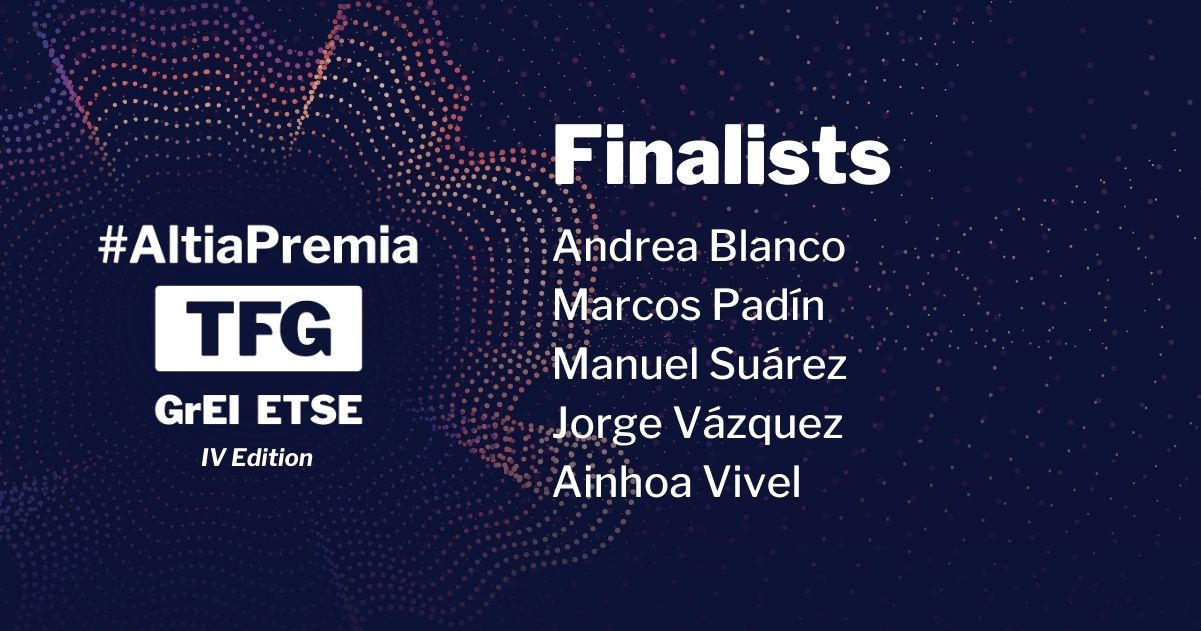 After evaluating all the proposals received, the jury selected the dissertations submitted by Andrea Blanco Pérez, Marcos Padín Rodríguez, Manuel Suárez Vidal, Jorge Vázquez Pérez and Ainhoa Vivel Couso as the finalists of this 4th edition.
The finalists will defend their work before the jury at the School of Technical Engineering of Santiago de Compostela (room A3) on 3 February 2023.
This joint initiative between Altia and ETSE arose with the aim of promoting digital talent and education among the students of the Degree in Computer Engineering. It is a way to reward their talent, passion and effort with the chance of winning a prize of €1,500.