We took part in the 2nd edition of the Family Business in the Classroom programme. This initiative was created by the Galician Association of Family Business and the social fund of ABANCA, Afundación, to promote entrepreneurship among young people through lectures conducted by a selection of the most relevant family-owned companies in Galicia.
This programme includes visits to our facilities, as well as participating in the 2nd edition of the Imagine your Company competition.
The goal is to reinforce entrepreneurial education and encourage young students' vocations, as well as to promote family business values. This type of business represents 92.4% of Galicia's business sector and directly employ 371,000 people in this region.
The programme began on 4th March at the School CPR Manuel Peleteiro in Santiago de Compostela, with a masterclass by Julio Simarro, sales manager of Congalsa. Most classes, lectures given by entrepreneurs and visits to companies by students were primarily held over March and April. In our case, the students of the secondary school IES Rafael Puga Ramon attended a lecture by Tino Fernandez, Altia CEO, on 10th March in the school's premises, and today they visited our Oleiros offices in A Coruña.
Thanks to this type of initiatives, we have the opportunity to collaborate in guiding young people in their future careers, in disseminating the entrepreneurship culture among more than 500 students aged between 12 and 18, in reinforcing business academic knowledge and thus awakening the entrepreneurial vocation among young Galicians.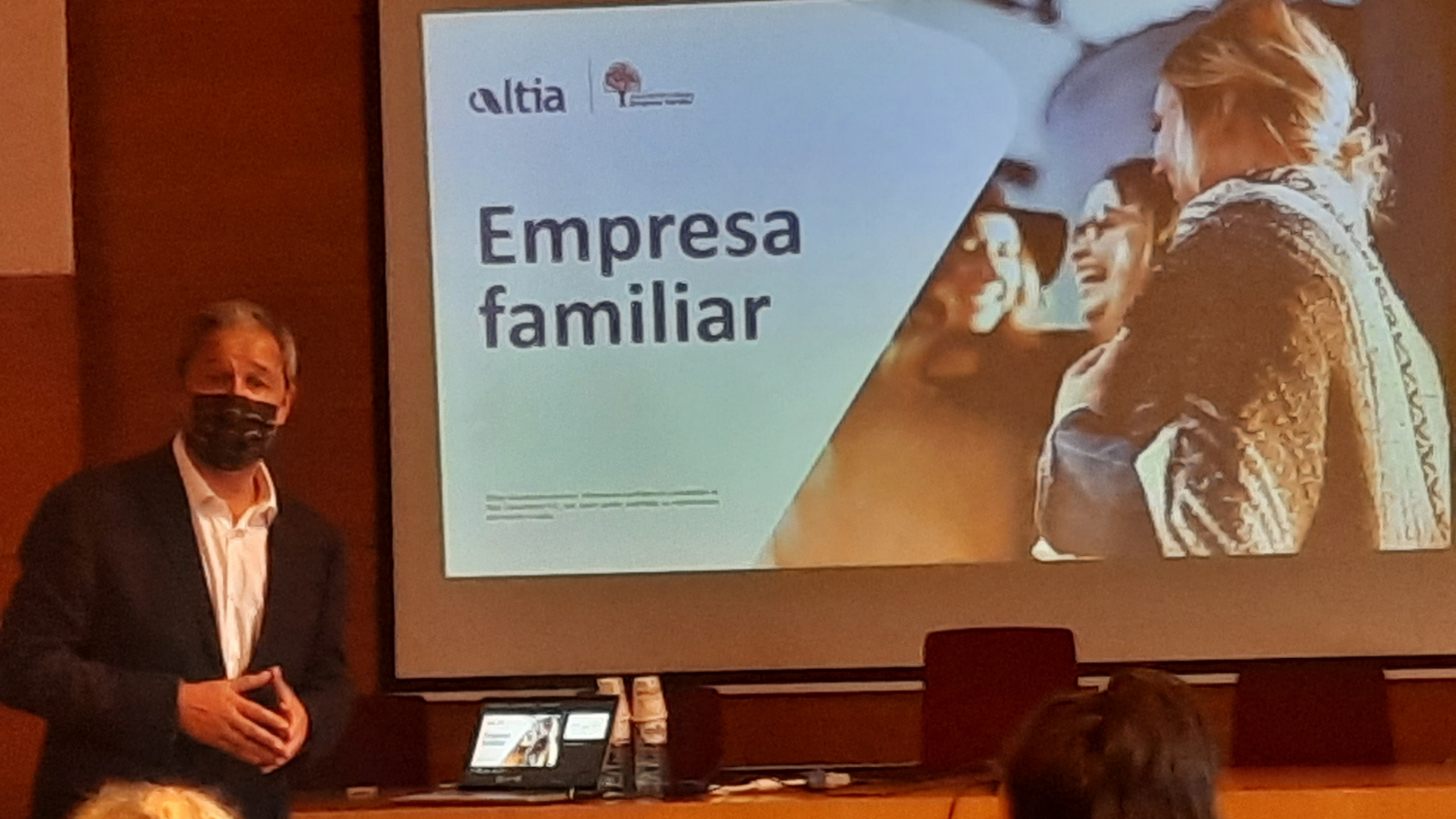 Tino Fernandez last 10th March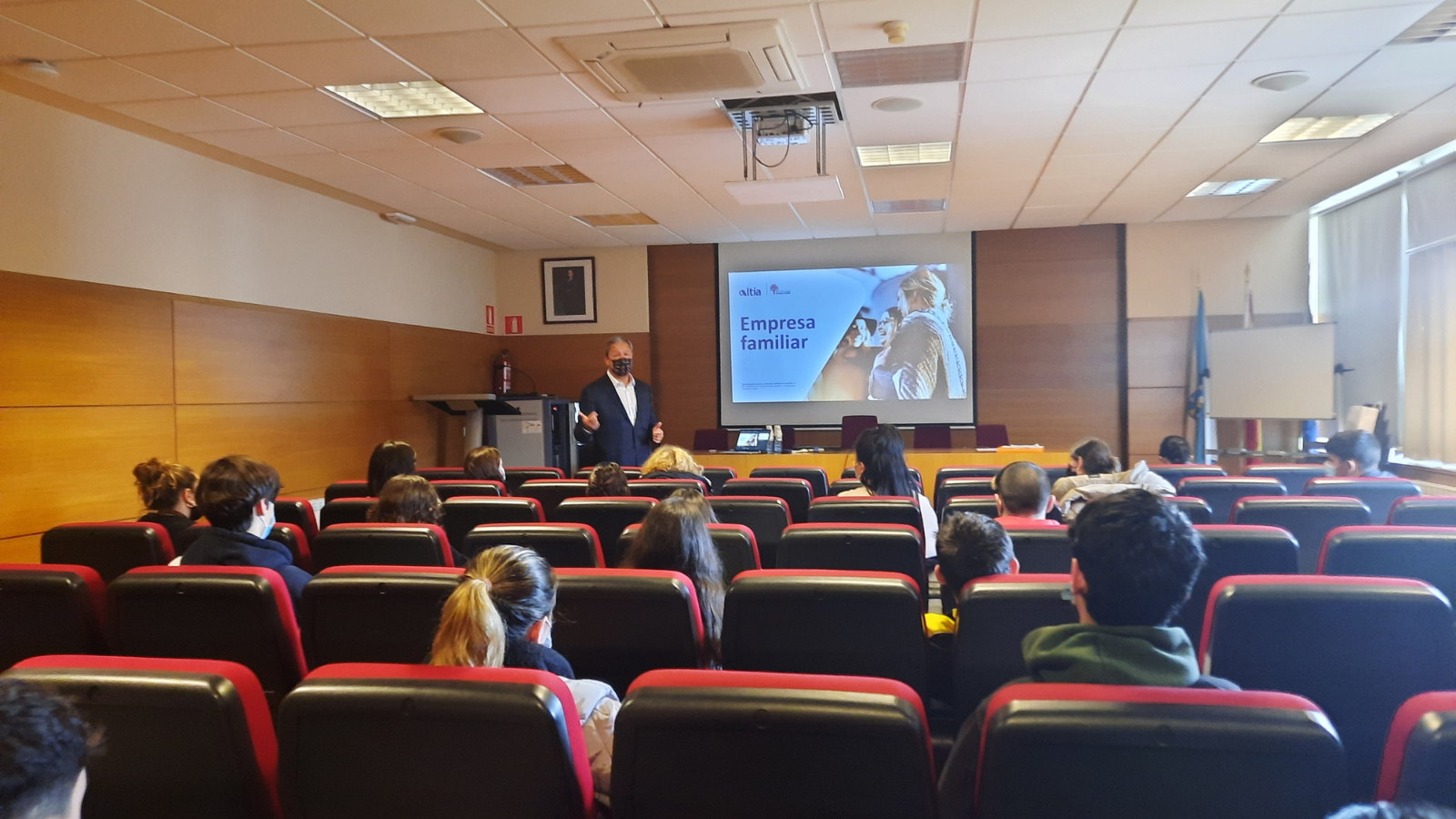 Conference room of IES Rafael Puga Ramon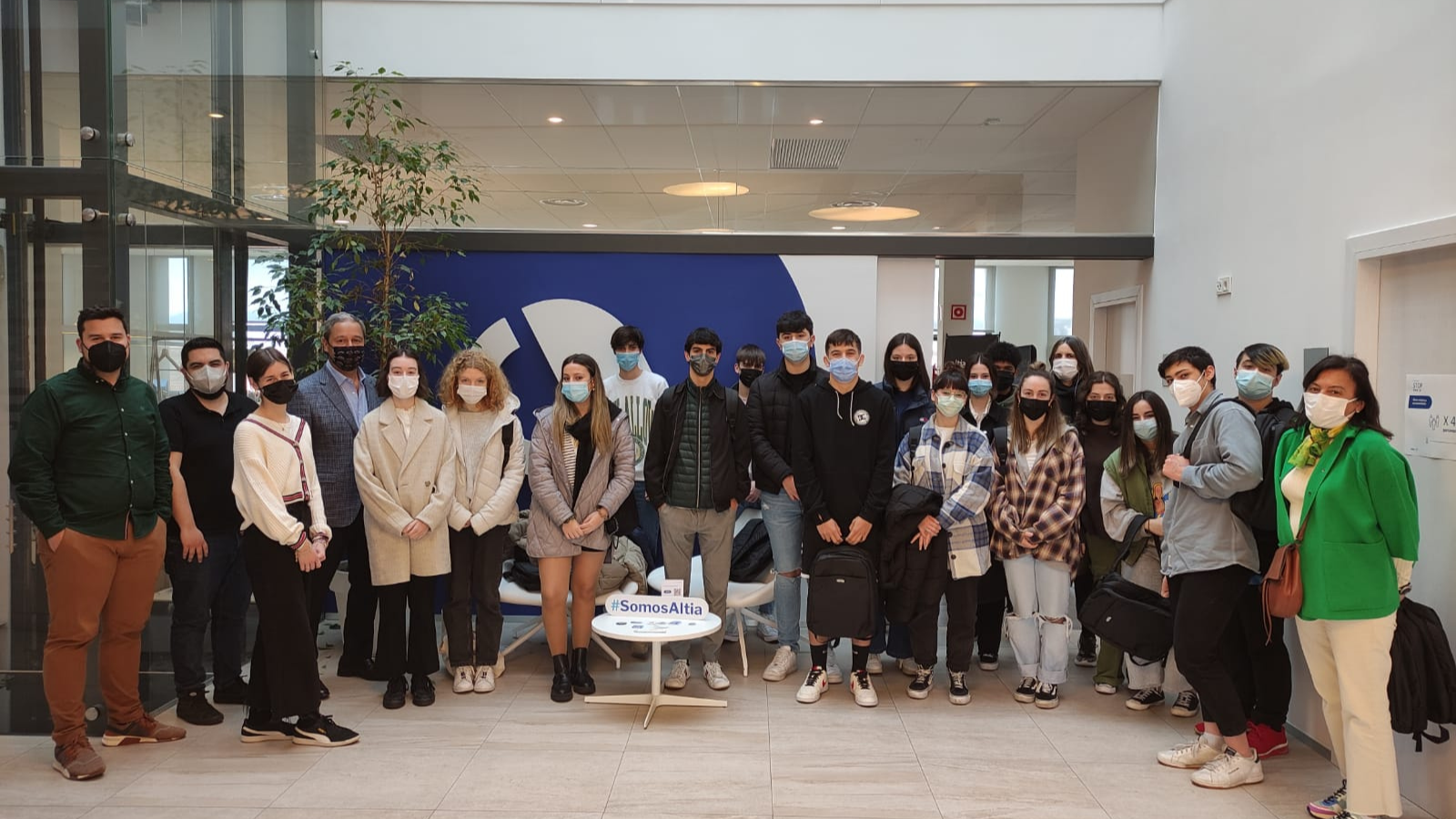 Students in Altia's Oleiros office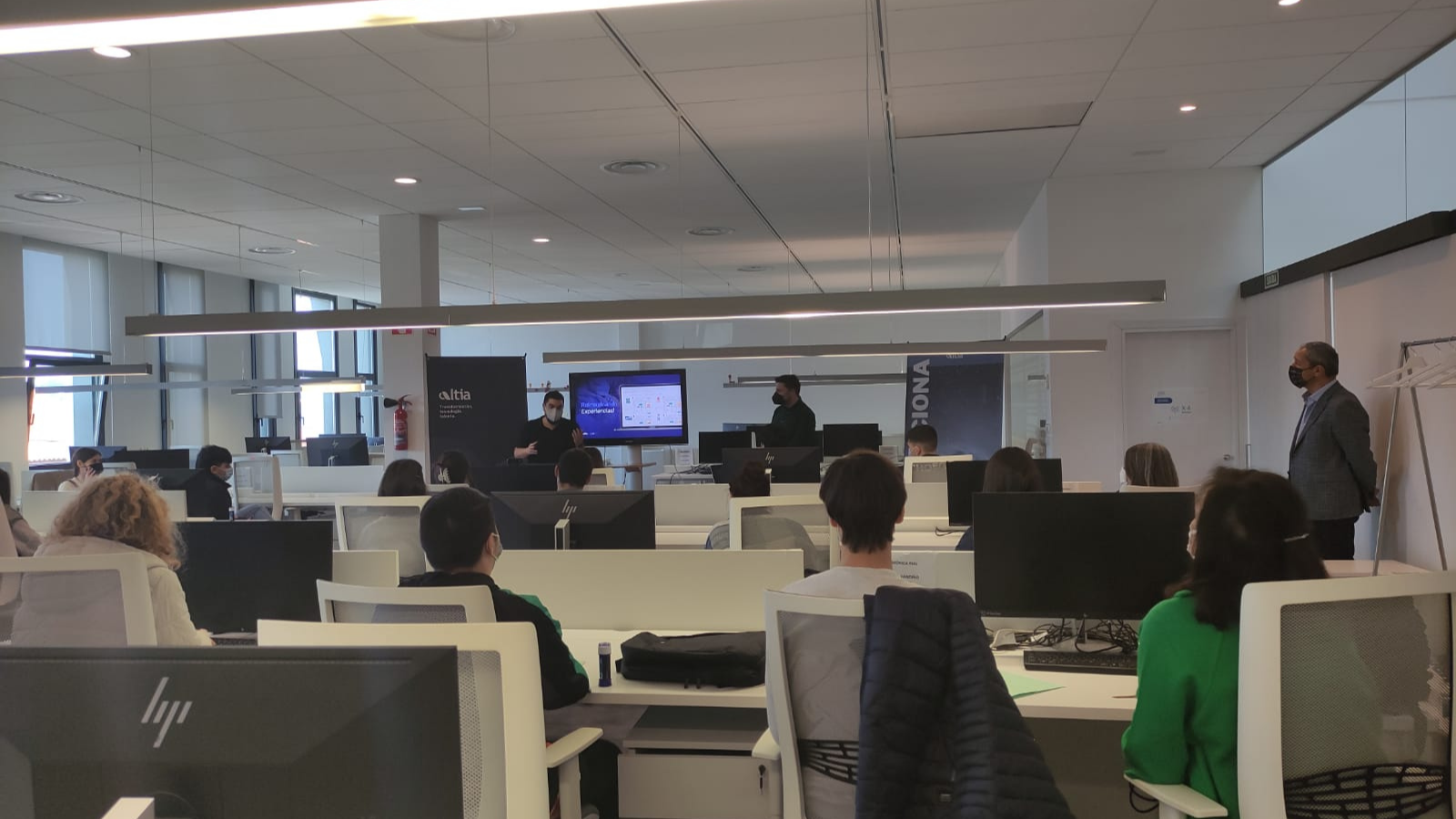 Picture of today's session