Altia Group has closed the financial year of 2020 with a business figure of €129.9 million.
The net profit was €6.2 million, 4.6% lower than the same period in the previous year, which places the net margin at 4.8%. For its part, the Company's EBITDA reached €11.7 million, 19.5% above that of 2019.

"The growth in income has gone beyond the mere addition of the Noesis business. The net amount of the business figure has gone from €70.7 million in 2019 to €129.9 million in 2020", stated Tino Fernández, President of the Altia Group. "I think the end of 2020 has been satisfactory, considering that it took place during a very special context, coinciding with an integration process, which had an effect on the short term but ensures a notable and imminent path to improvement", he added.
In reference to the annual results and the situation of the pandemic, he also mentioned that "We can say that we have preserved the health and safety of the team and their collaborators, that we have substantially maintained employment and that, also, we grow and have offered our customers all of our support, flexibility, adaptation and commitment."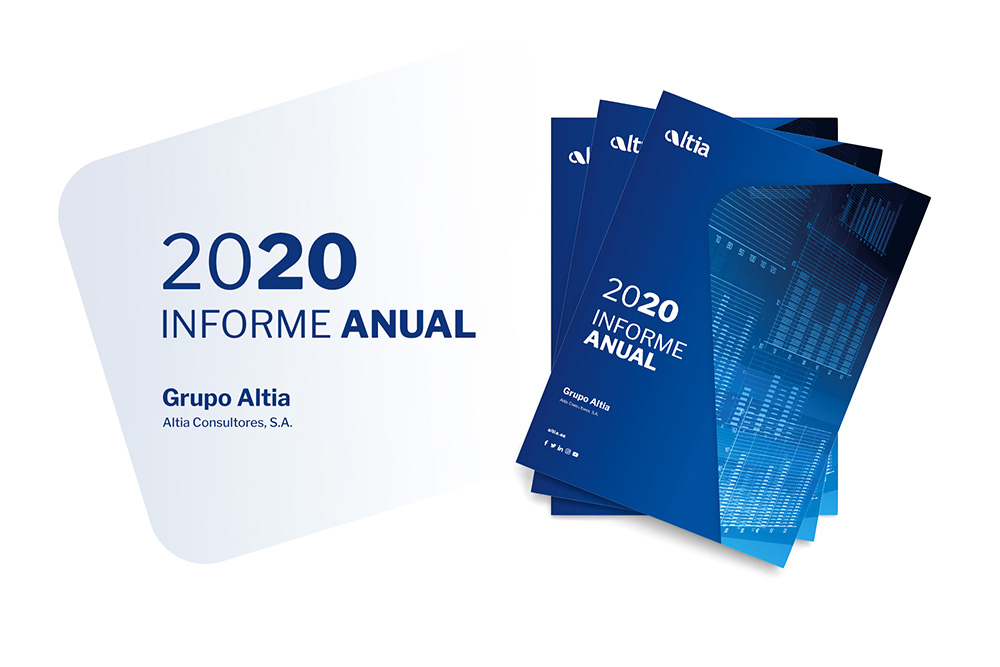 Results obtained
The results obtained in 2020 confirm the Group's responsible business vocation, although they didn't quite reach the targets with the Noesis integration process and the pandemic: "The main figures (profitability, own funds, treasury and debt) obtained in 2020 confirm the economic and financial health of the Group. In this sense, and even with the counterweight of being very prudent, we trust that we can remain very active in a world of new opportunities", Tino said.
"We are starting an exciting new decade of changes, of fusion, of significant transformations with the help of Information Technologies. The consequences that we've seen from the pandemic have simply confirmed and boosted this", he concluded.
Annual Report 2020