Ignacio Cabanas, distinguished as one of the 100 best financiers in Spain
Our financial director has obtained this recognition in the 9th edition of the awards organized by the publication Actualidad Económica, in collaboration with the consultancy KPMG
Altias finance director, Ignacio Cabanas López, has once again been included as one of the 100 best financiers in the country in the annual ranking produced by the specialized publication Actualidad Económica, in collaboration with the consulting firm KPMG. Cabanas, who had already obtained this recognition in 2015, thanked the organization for this award and noted that it "distinguishes a collective work: that of the entire Altia team, without this collaboration it would not have been possible to achieve"
A team effort
For the financial director of the company, the Actualidad Económica award "would not be possible without the effort and daily work of the magnificent, competent and committed group of professionals that make up Altia and without the confidence that, year after year, our clients, investors and our shareholders place in us".
For this reason, in the reception of the award Ignacio Cabanas introduced himself as a representative of "a cohesive and robust business project that has become, over its more than two decades of activity, a reference in the ICT sector of our country".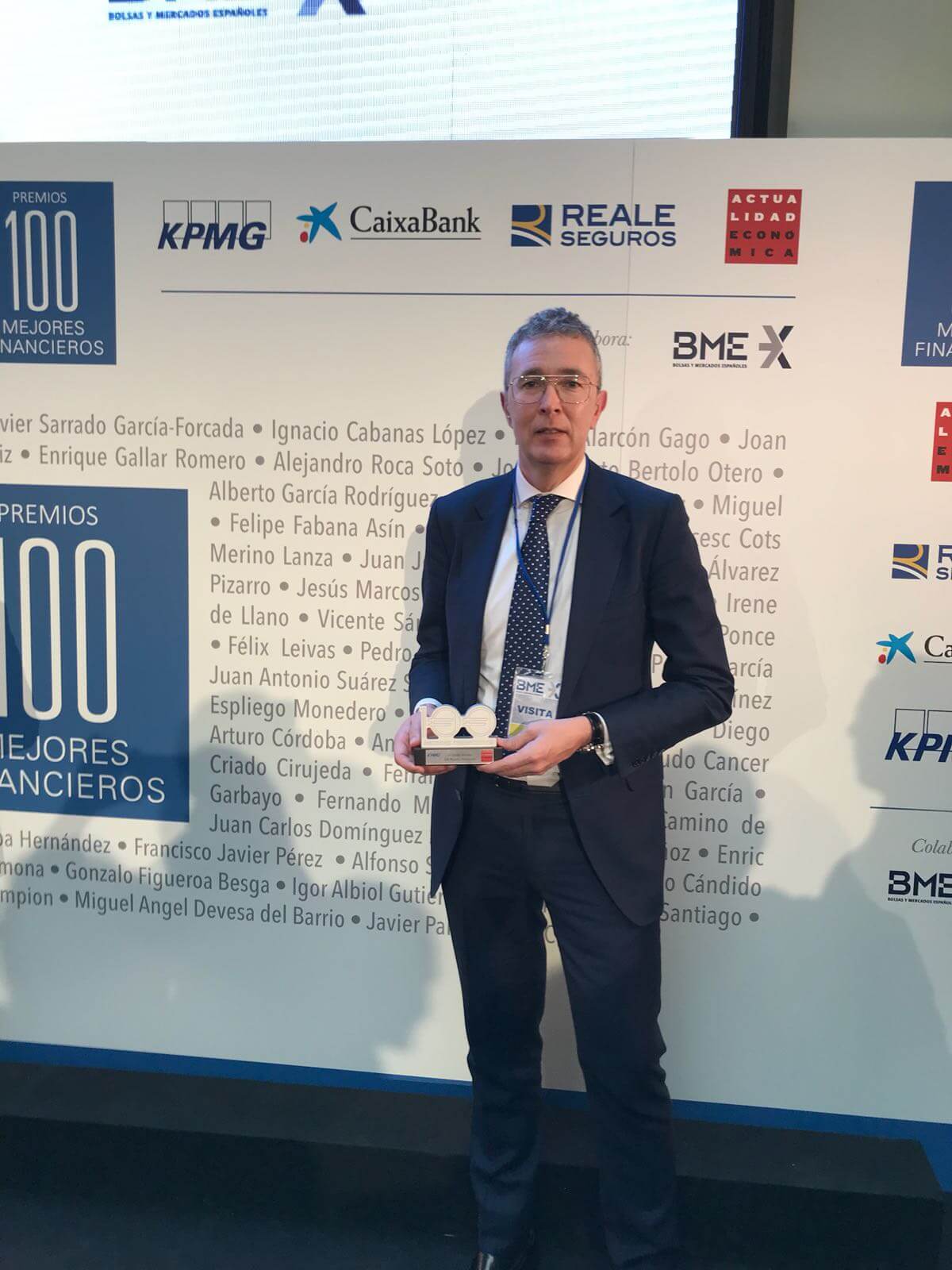 In Altia, since 1999
Ignacio Cabanas, a degree in economics from the University of A Coruña, joined Altia in 1999 and has dedicated his entire professional career to technology. The ninth edition of the awards to 100 best financiers year were held this afternoon on the Madrid Stock Exchange and has been presided by the Governor of the Bank of Spain, Luis María Linde. The objective of this initiative is to recognize good financial practices within the framework of the corporate area of our country.