The Ardán 2017 report from the Vigo Free Trade Zone, which analyses more than 18,000 Galician companies, places Altia within three of its indicators of Good Business Practices: Gacela 2017 Company, 2017 Wealth Generating Company and 2017 Well Managed Company.
These recognitions highlight Altia's high growth, high competitive capacity and high performance.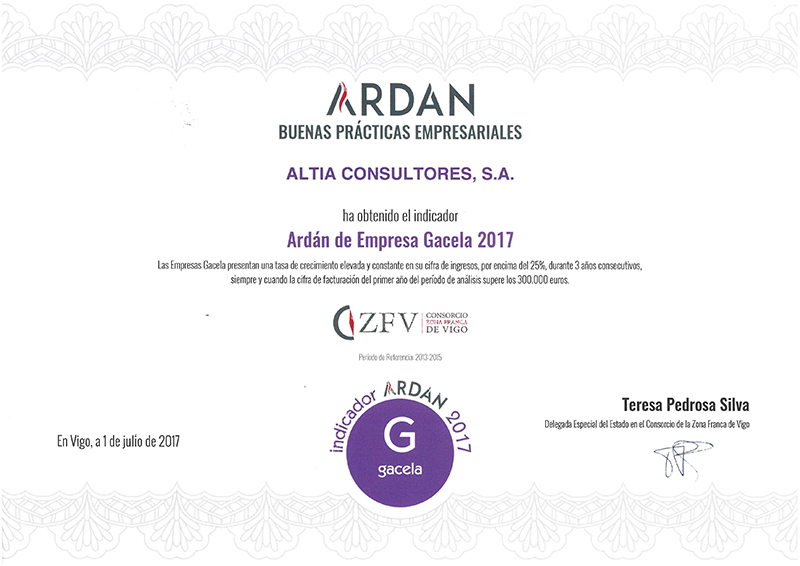 The indicator Gacela 2017 Company was obtained by presenting a high and constant growth rate with an increase of revenue above of 25%, for three consecutive years. This indicator only covers companies with a turnover figure for its first year of analysis period of more than € 300,000.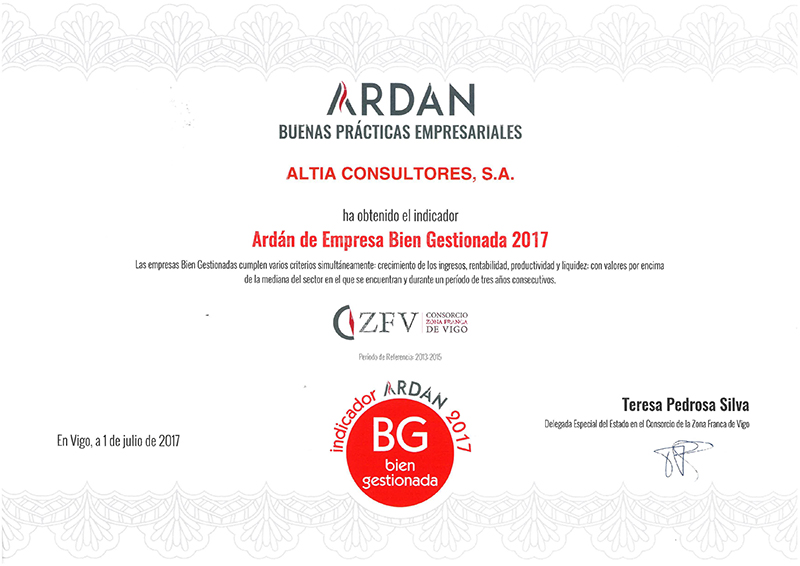 Wealth Generating Company 2017, for presenting a minimum EVA in the first year of study of more than € 150,000 and growth higher than 10% for 3 consecutive years.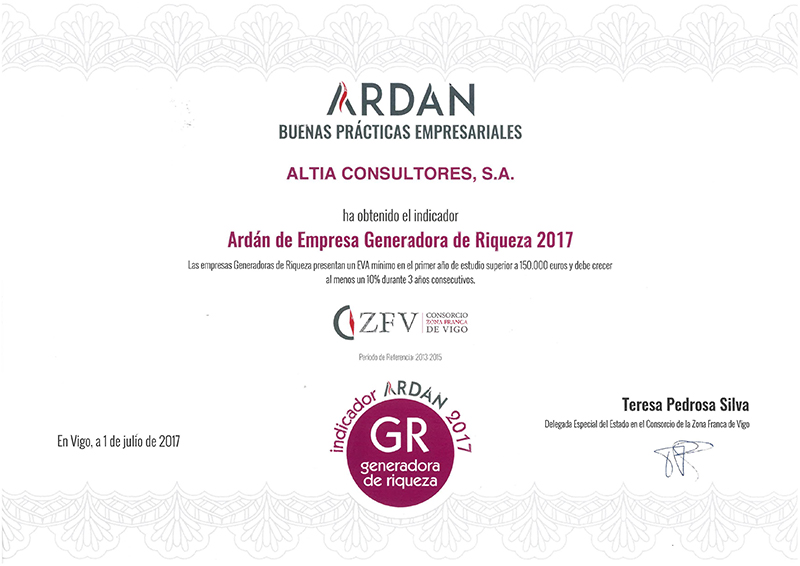 Altia has also been recognized as a Well Managed Company 2017, for meeting several criteria simultaneously: revenue growth, profitability, productivity and liquidity with values above the mean of the ICT sector and for a period of three consecutive years.
This study, published annually by the Department of Advanced Services of the Consortium of the Vigo Free Trade Zone along with economists and professors of the University of Vigo, has been prepared with data from the period 2015 on the evolution of the accounts of more than 18,200 companies with headquarters in Galicia, which generated revenues of more than 75,000 million euros and gross added value of 17,000 million.
Ardán, created in 1993, has as its main mission to provide the public with business information of high added value, which allows business decisions to be taken that lead to competitive improvement.
To learn more about the indicators and their methodology, the aggregate analyses and the companies that reach them can be accessed at www.ardan.es