This project makes the information resources of the Tenerife Cabildo (the island's council) and its public sector available to citizens, companies and other public institutions. They have been published in the open data portal of the Tenerife Cabildo in a format that enables its reuse and dissemination by people and computer systems.
We were awarded the public contract for the development, management, maintenance, evolution and dissemination of the open data portal, which aims to become a leading resource on the island for the dissemination and reuse of data.
Datos Abiertos ('Open Data') replaces the 'Tenerife Data' portal, with improved features, additional functions and more available data, including meteorological data, accessibility in the different areas of the island and data related to the popularity of nature activities.
Its features include an Accessibility Map, which allows companies to create and design accessible routes or carry out feasibility studies related to the environment.
Stakeholders can browse the available data via the integrated search engine, by subject, or customise their searches using various filters. Each dataset displays information such as date of creation and update, author, update frequency and re-use licence. It also allows the data to be displayed as tables, graphs and maps, as well as to be downloaded in different reusable formats.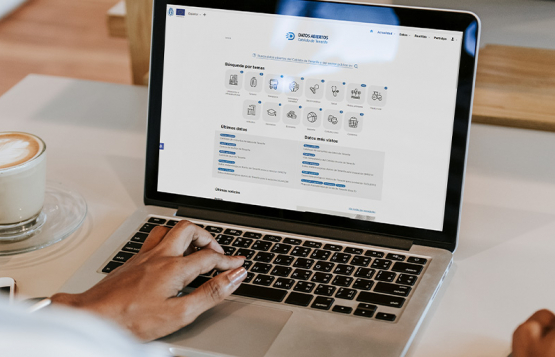 This project brings many benefits: it promotes transparency; it facilitates federation with other bodies (the Datos Abiertos open data portal of the Canary Islands and the national portal); it fosters the creation of a community and ecosystem around open data in Tenerife; it enhances the automation of open data extraction, transformation and publication processes; and it guarantees the alignment of Open Government initiatives.
With this project, we continue to strengthen our position in data processing and in the provision of services to public administrations. Particularly in the development and implementation of initiatives promoting the use of reliable information by citizens, companies and the public administrations themselves.