Altia & SAP. The next services
Where your business should go
Altia is the leading SAP® Hosting Partner in Spain and is certified as SAP Certified in Hosting Operations and SAP Certified in Cloud and Infrastructure Operations, it follows SAP best practices and its professionals are certified to manage SAP platforms. As reference partners, they accompany their clients in migrations to S / 4HANA, providing them with certified infrastructure services, hosting, as well as 24x7 operation and SAP administration services (BASIS).
*Excluding implanters and ADN_SAP companies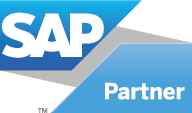 Altia & SAP Services
SAP Accommodation (Housing, Hosting), providing the necessary accommodation and operations infrastructure, in any of its three Datacenters (Vigo, Madrid and Barcelona), certified by SAP. (Hosting Operations).
Cloud of SAP environments, from Private Cloud modalities on Certified TDI infrastructure for HANA and in own Datacenters, to SAP solutions deployed in Public Cloud (AWS, Azure) and hybrid solutions. (Cloud & Infrastructure Operations).
24x7 Operation and SAP Administration (SAP BASIS). Let us manage your SAP environments, performing the recommended Basis tasks, guaranteeing the correct operation and performance of your platforms.
Consulting Services, formulating personalized paths and helping our clients to migrate to SAP HANA.
Managed infrastructure and security services.
We manage your IT infrastructure whether it is hosted on our platforms or in other locations.