Altia extends with the purchase its territorial area, ads complementary solutions and 110 million turnover and 2,000 employees will be exceeded.
Altia has signed in Lisbon the agreement to acquire Noesis for 14,075 million euros. And expands its territorial scope, as well as the portfolio of solutions and services it offers.
"The purchase of Noesis is part of our global growth strategy for the year 2020 and represents a territorial expansion for Altia reaching new countries where we did not operate until now. Increasing our offer of products and services towards the Low Code application development segment. We grow in turnover, talent and skills which places us in a position of greater recognition and greater international projection", said Tino Fernández, president of Altia.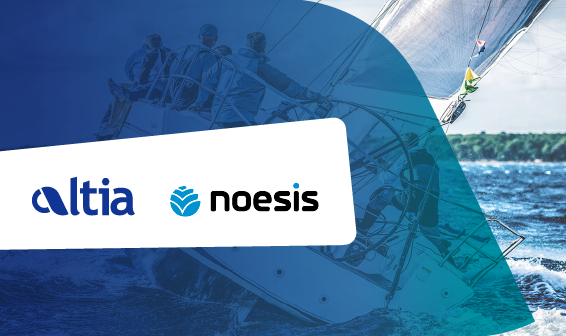 Noesis is an international technology consultancy that provides services through its implementations in Portugal (Lisbon, Porto and Coimbra), the Netherlands, Ireland, Brazil and the United States to its more than 300 clients, including main companies in the telecommunications, banking and retail sectors. With nearly 900 employees, the company specializes in the development of Low Code applications, Quality Assurance, agile solutions and data analytics, and are a complement to Altia's services.
"The acquisition of Noesis is a confirmation that we have a solid and sustainable business project. The good positioning of Altia in the sector, with results that are above average, has allowed us to take this step and be ambitious in our business. Our main goal is to grow in an appropriate way to function in increasingly competitive and demanding environments", said Tino Fernández.
Altia closed the 2018 financial year with a turnover of 69.3 million euros, an increase of 7.1% compared to the previous year's results. Altia's net profit in 2018 was 6.8 million euros, 10.2% higher than the same period last year. For its part, the Company's Ebitda amounted to 9.9 million euros, 11.2% higher than the previous year and 6.7% above the budget.
For the time being and throughout the next year, the two companies will operate independently, although intensive work will be done from the outset on integrating the commercial offer and key, financial and information processes into the market, and on strengthening the financial situation of the Noesis group after the great effort made in its expansion. In this sense, the current administrators of Noesis will continue in the company with the objective of strengthening the common business.
One of the most relevant aspects of the operation is the incorporation of highly qualified and highly recognized technological and managerial talent in the international market at a time when there is great competiveness in attracting technological profiles.
This operation represents a growth in numbers, qualified technological talent, and the portfolio of products and services, which places it in a more competitive position.