During the General Meeting of Shareholders on May 24th, 2017. Altia's net profit in 2016 was 6.3 million euros, 2% higher than had been planned in the Business Plan for 2016. Ebitda amounted to 9.2 Millions of euros, 17% less than in 2015.
"Altia's net turnover reached 66.74 million euros in 2016, which is 2% more than in the previous year, and 96% of what had been predicted in the 2016-2017 Business Plan". This data was provided by Tino Fernández, president of Altia, at the General Meeting of Shareholders held in A Coruña, which approved the accounts of the company for last year.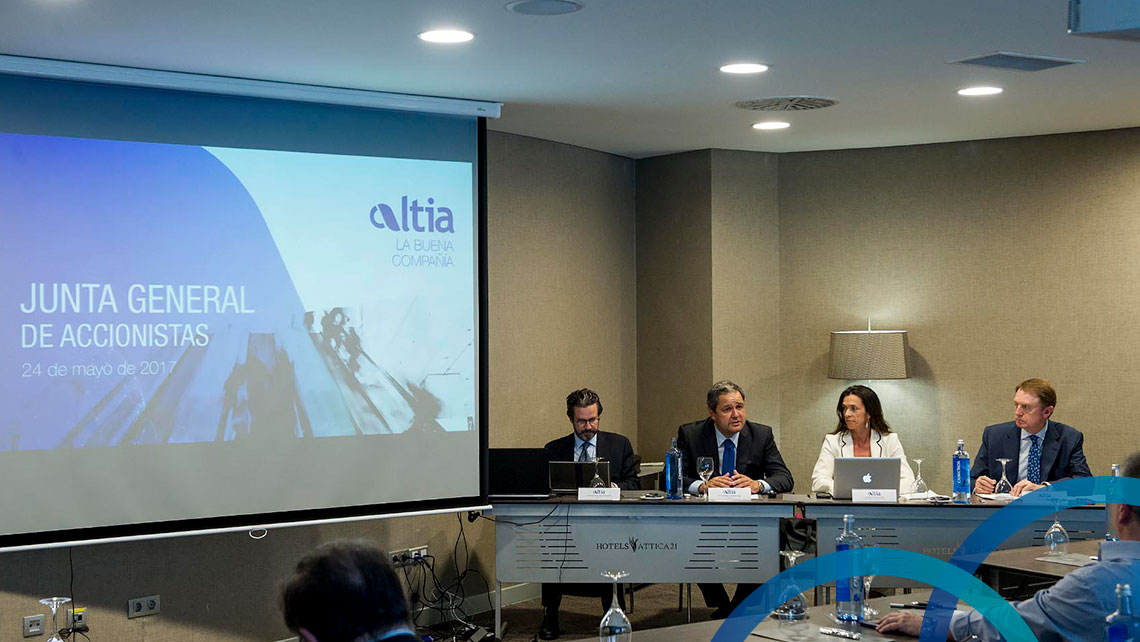 Along with this, the company's Ebitda in 2016 amounted to 9.2 million euros, 17% more than in 2015 and 98% of what is projected in the Plan. Finally, in the fiscal year 2016 Altia obtained a net profit of 6.3 million euros, which will make possible a 0.26 cents pay out per share to shareholders (a pay-out of 28%).
Last December, for the first time in Altia's history, the payment of a dividend of the 2016 results of 0.16 euro cents per share was passed (€ 1,100,509.60 in total. Which will now proceed to distribute the complementary dividend to the approved amount of (0.10 cents per share).
Regulatory and Corporate Governance Compliance
"As can be seen, the Group's activity in 2016, both in terms of volume and profitability, has managed to reach all that was laid out in the Business Plan", Tino Fernández pointed out to the shareholders. At the same time, he added that last year the company provided "a special dedication" to the field of regulatory compliance and corporate governance. "In addition to an increasingly demanding regulatory environment and an unprecedented regulatory change in the history of MAB has forced us to allocate many resources, talent and effort not only to meet the new market requirements, but to position ourselves voluntarily in these areas at levels more and more similar to companies in the continuous market, "said the Altia president to the Board.