The III Altia Premia jury of the ETSE, composed of professionals from Altia and the ETSE itself (Escuela Técnica Superior de Ingeniería de la Universidad de Santiago de Compostela), has selected the winner of this new edition.
Celia Fernández Pérez, with her final degree project entitled "Programming an autonomous IoT node with wireless communication", has been awarded the first prize of 1,500 euros after the five finalists defended their TFGs on the 24th of January at the ETSE facility.
We would like to congratulate all the finalists for the quality and good level of their presentations.
The award will be presented during the events of the day of the School of Engineering 2022.
This joint initiative of Altia and ETSE born with the aim of rewarding talent, passion and effort of the new digital talent of students of the Degree in Computer Engineering of the Universidad de Santiago de Compostela.
Thank you all for your participation!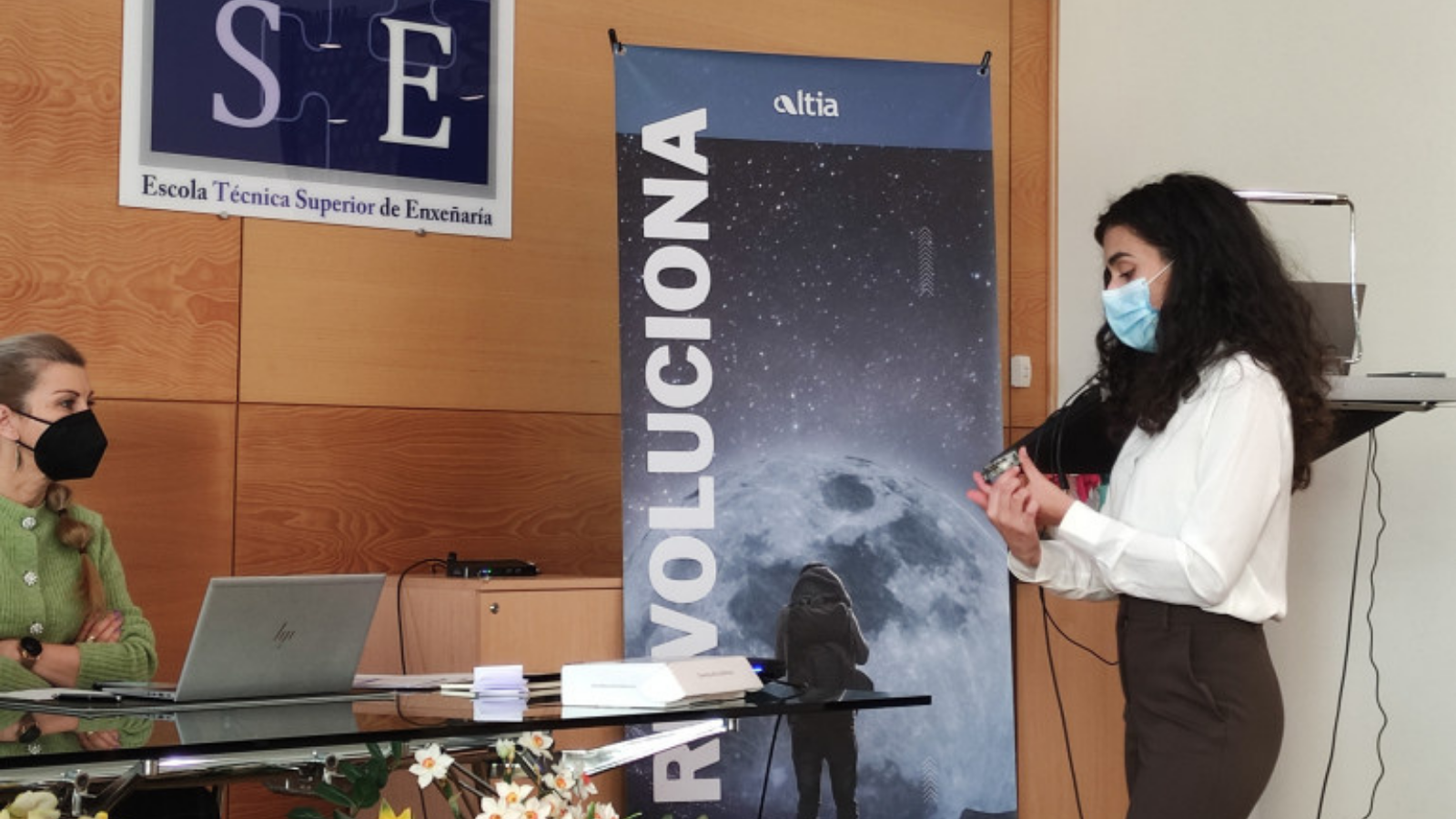 Celia Fernández Pérez exposing her TFG on January 24th.