Altia Control Tower
Global transport management
Welcome to the definitive TMS
More information, simpler, more control.
Altia Control Tower ® is the Transport Management System that unifies, simplifies and manages all your transports through a single tool.
A colaborative logistic network based on the integration of all the actors of the logistic chain, born with the aim of getting the most advantage profit out of your transport strategy.
A colaborative network
Web platform and mobile app: different versions, same objective.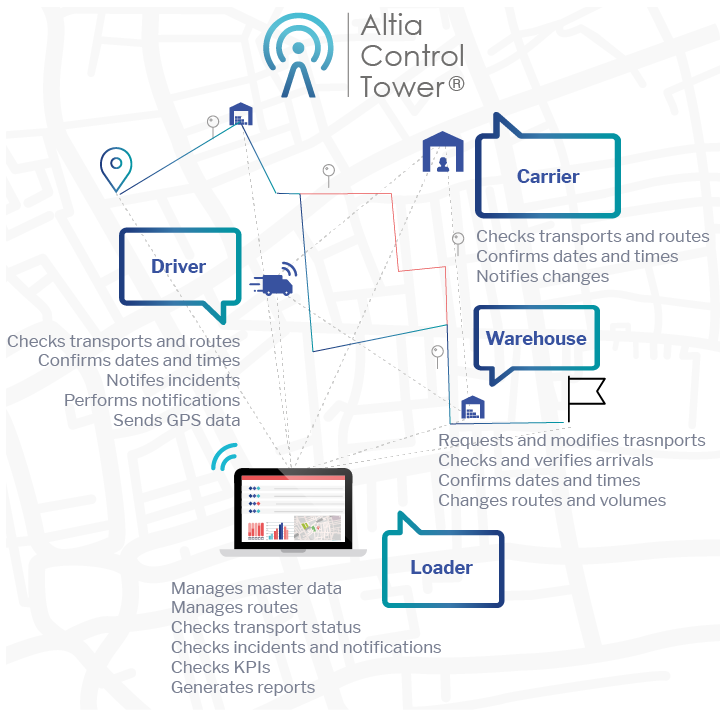 The broadest integration and scalabilitity capacities at your service
With +100 integrated carriers
+ 300,000 managed transports / year
An App with + 5,000 users